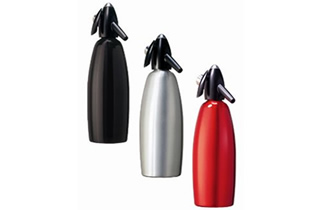 Soda Siphon
Classic design and modern technology come together in the iSi Soda Siphon. For preparation of pure soda water, sparkling refreshments and cocktails.
Available in three decorative colors with food-safe internal coating
Easy disassembly with an internal measuring tube to protect against overfilling
Precision threads and pressure relief valve for the highest degree of comfort and safety
Available in a 1 L size.