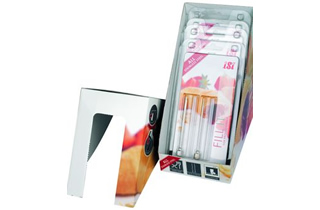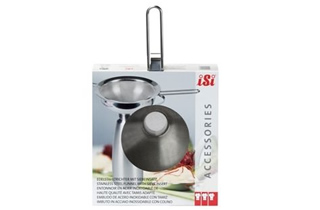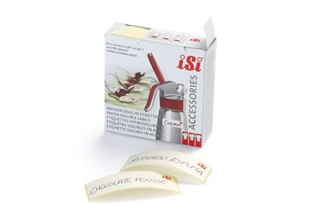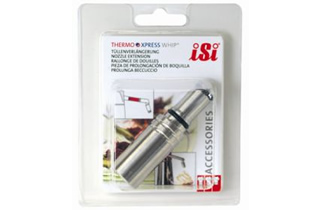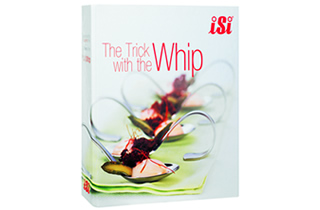 Accessories
Stainless Steel Injector Needles
Injector needles are a perfect complement to the creative kitchen, suitable for exclusive use with the iSi Thermo Whip or iSi Gourmet Whip. Made of 100% 18/10 stainless steel, they are appropriate for numerous applications, such as:
Filling sweet and savory foods and hors d'oeuvres 
(tortellini, pomme soufflé, cream puffs, etc.)  
Injecting meat, poultry, etc. for a tender, juicy flavor  
Special decoration of plates  
Stainless Steel Funnel with Sieve Insert
Quickly fill the iSi whipper with your sauce or Espuma preparation. It's easy to miss completely when there's no spout or pouring lip on the edge of the bowl! Spills will never happen again with the new iSi stainless steel funnel with sieve insert.
Each piece may be used individually or for convenience, they may be used together if the preparation needs to be strained prior to being poured into the bottle.
Use it to prepare a perfect Espuma foam! Perfect for Preparing Espumas:
Perfect for straining preparations containing pulp or seeds
The funnel's large capacity (700 ml) allows for a clean work area
Minimizes prep time: flows right from the sieve into funnel and directly into the iSi whipper
Stainless steel 18/10, dishwasher-safe
Water-Soluble Labels
For quick and easy labeling of contents, date, and time on iSi bottles and throughout the kitchen.
Labels are 100% water-soluble and biodegradable
Leaves no sticky residue on surfaces and no deposits in dishwashers or drain pipes
Adheres to any dry, grease-free surface including metal, plastic and glass
Convenient, pop-up dispenser box allows for quick access at your fingertips
iSi Nozzle Extension - for the iSi TXPW
Expand the reach of your iSi Thermo Xpress Whip to accommodate larger plates and bowl with an easy to attach nozzle extension.
4.5 cm tip extension with plug connection
Rust-free, 18/10 stainless steel
Dishwasher safe
Recipe Book - The Culinary World of iSi
For more inspiration on how to use the iSi Gourmet Whip PLUS or iSi Thermo Whip PLUS, our iSi Cookbook provides ideas and recipes for many delicacies—Espumas, cocktails, finger foods, soups, sauces, cream variations and soda beverages.