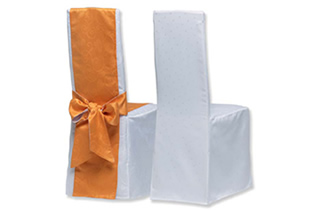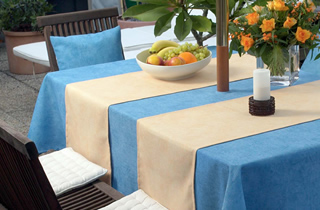 Magic Linen
The wonderful thing about Magic Linen is that it resembles damask, silk and satin; yet is stain proof, almost non-iron, non-shrinking, colourfast, and is a huge cost saver as frequent changing and laundering of table cloths is no longer necessary. What makes this linen so magical is the teflon coating of each strand of fabric.
Usage is not restricted to table cloths and overlays and Magic Linen can be used as curtaining, upholstery fabric, cushion covers, bedroom furnishings and as chair covers for banqueting/conferences.
Despite the great qualities of this fabric and the variety of available colours and patterns, the pricing is in line with prices for less versatile local and imported fabrics.